The Fusion 360 – Generative Design Extension allows you to discover ideas beyond the reach of human capacity. Explore unlimited ideas and optimize designs for specific materials and manufacturing techniques.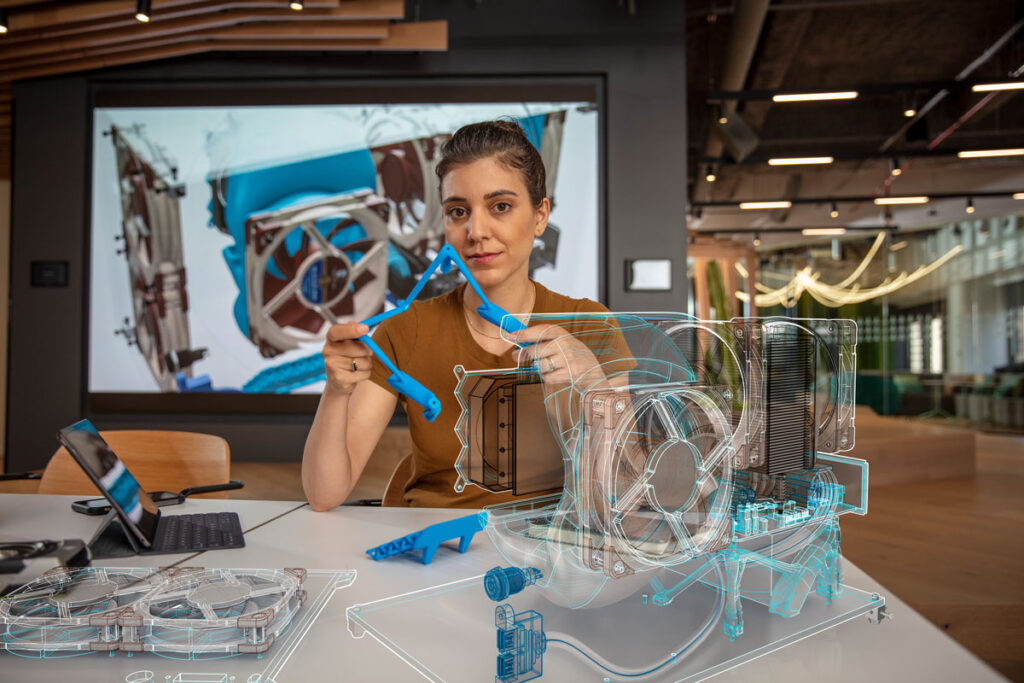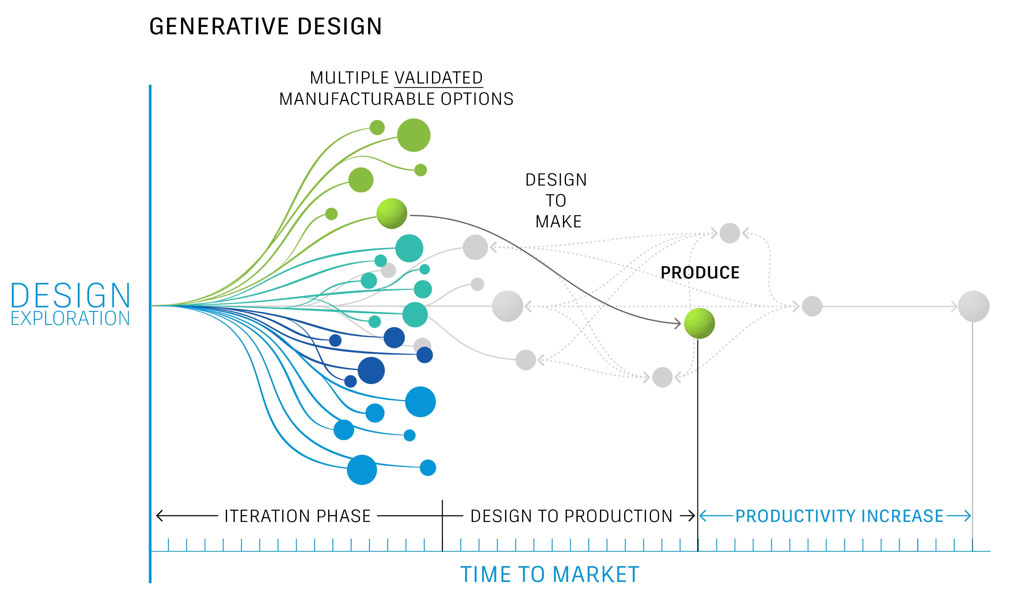 Explore multiple manufacturing-ready outcomes that meet your design specifications while reducing weight, improving performance, and consolidating parts through generative design..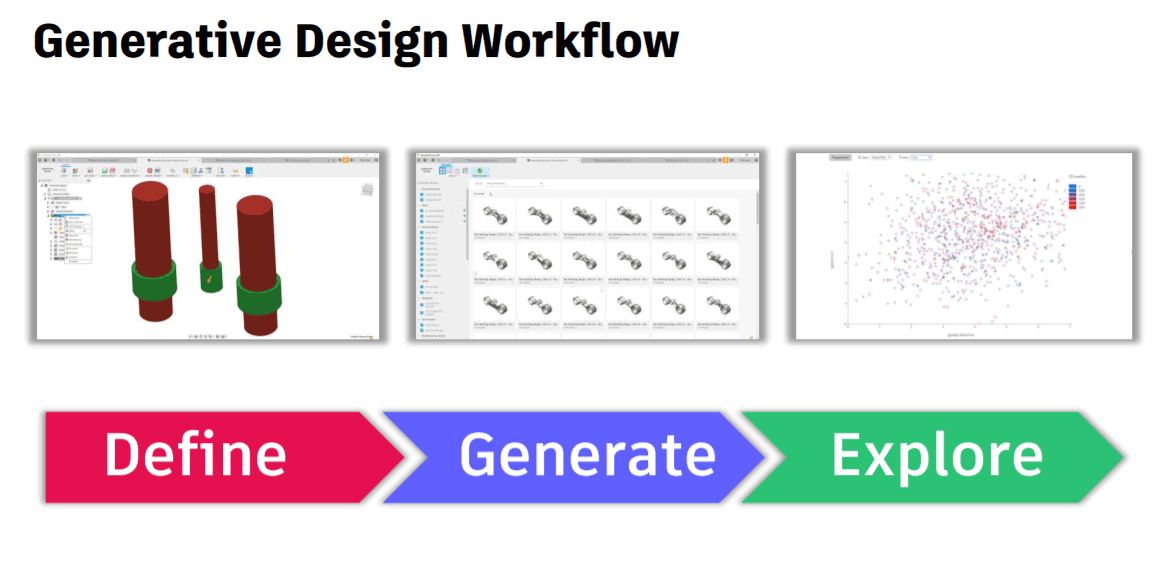 Manufacturing Methods & Constraints
Identify your design requirements, constraints, materials, and manufacturing options to generate manufacturing-ready designs.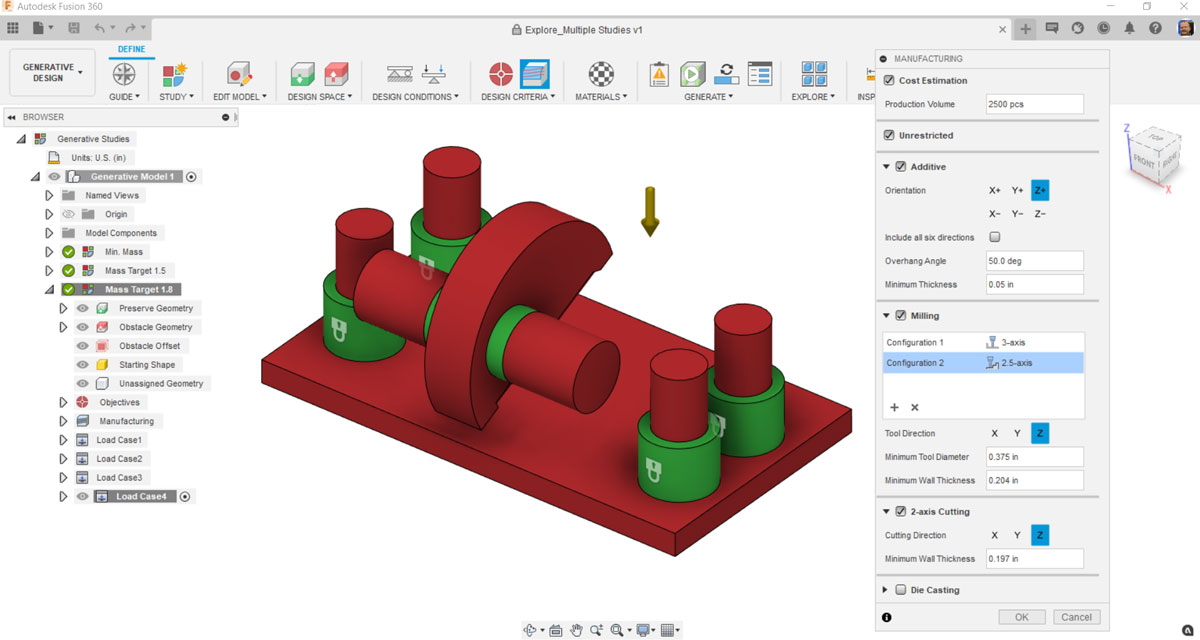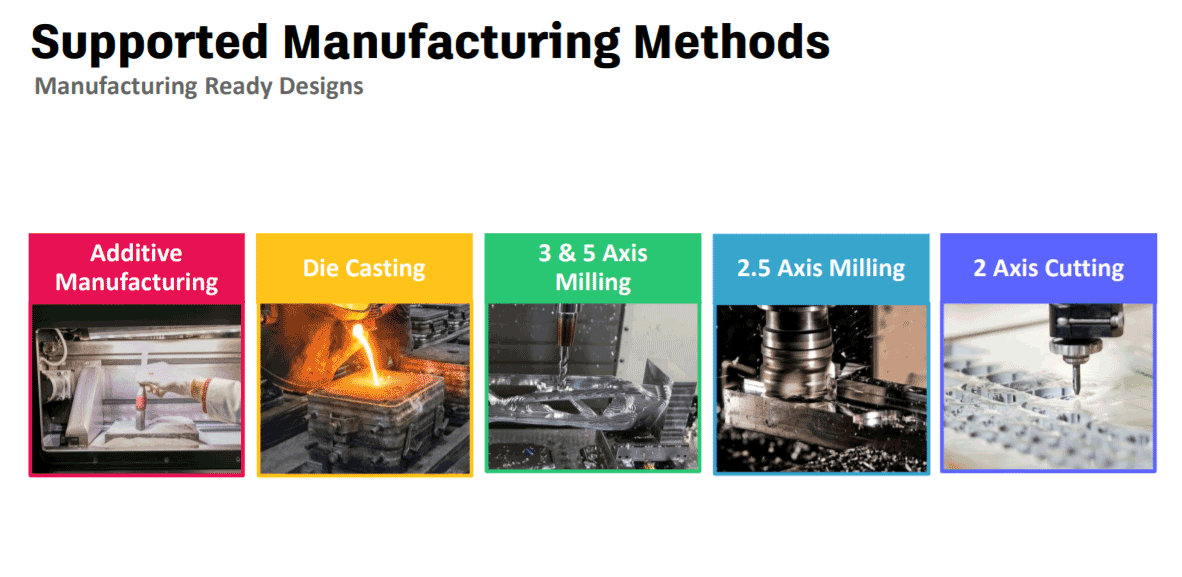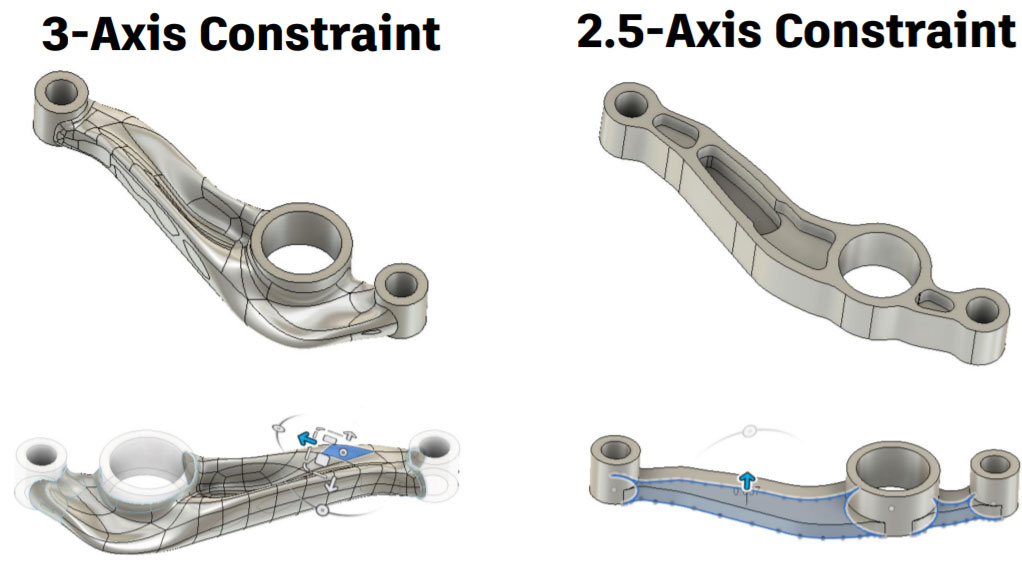 Machine Learning & AI
Review cloud-generated design outcomes based on visual similarities, plots, and filters powered by machine learning.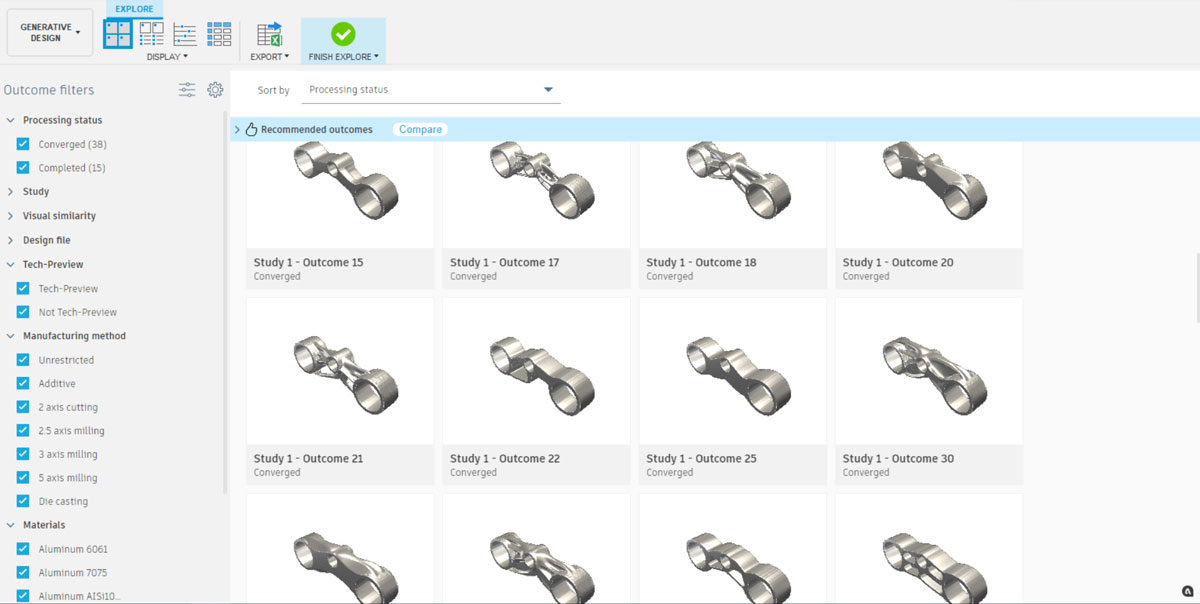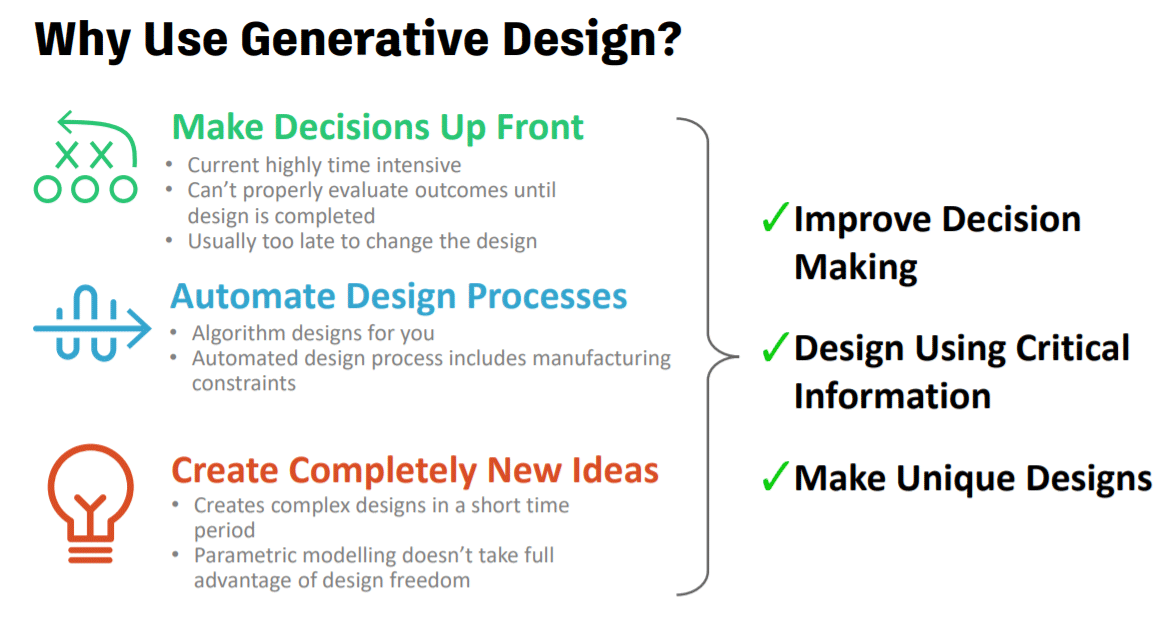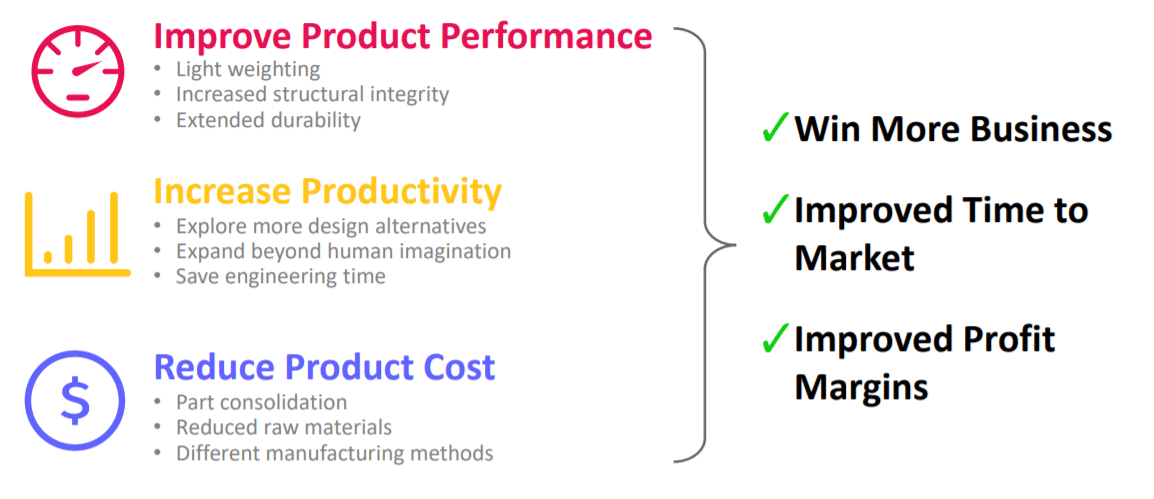 * These fields are required.