Remove the silos from your traditional design process and utilize a modern collaboration environment regardless of your role.
Connect your teams and external stakeholders, communicate in real-time, and centralize project activity.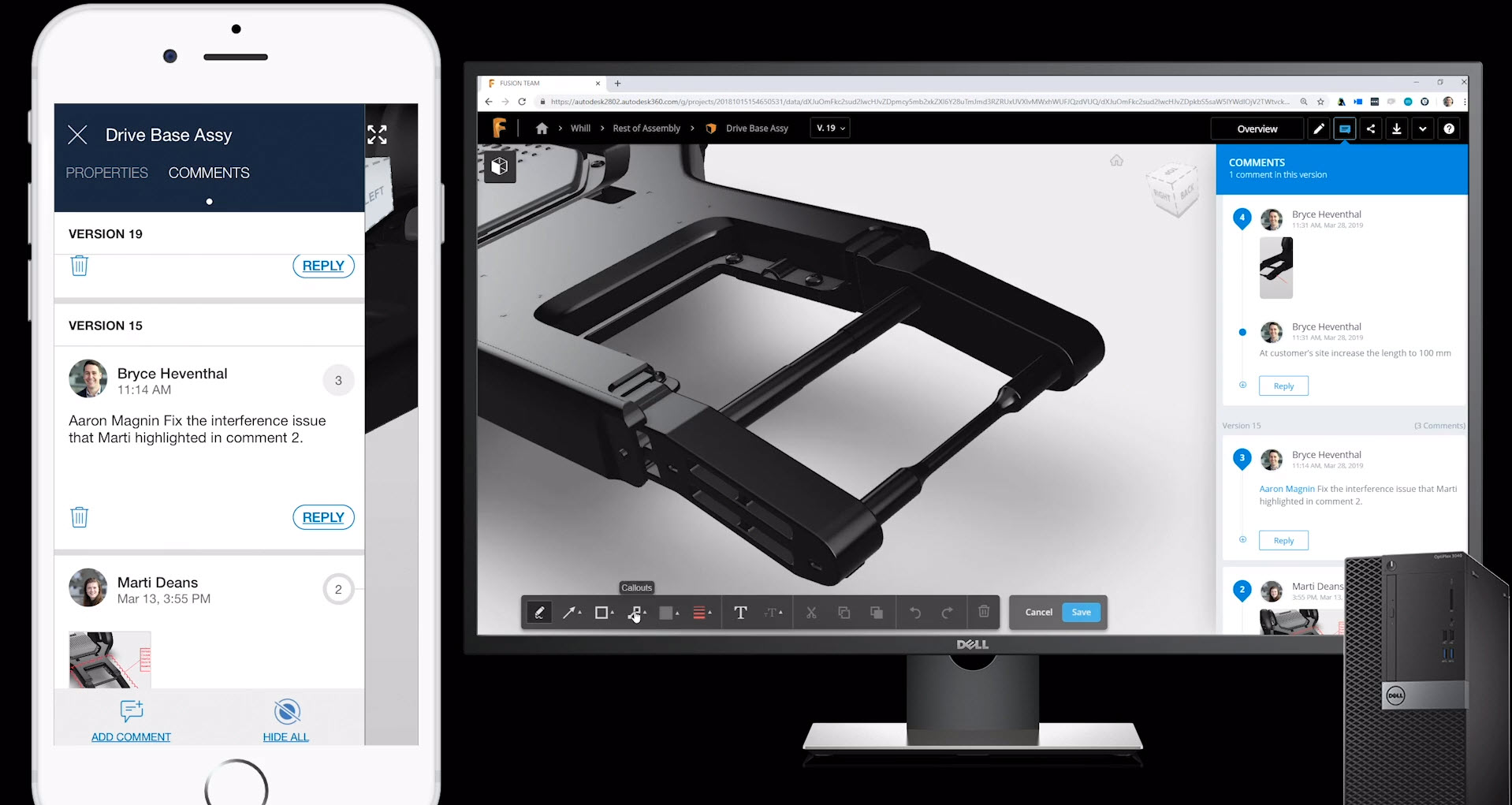 User Management
Include internal and external stakeholders in your development process. Manage how users interact with data through project administration.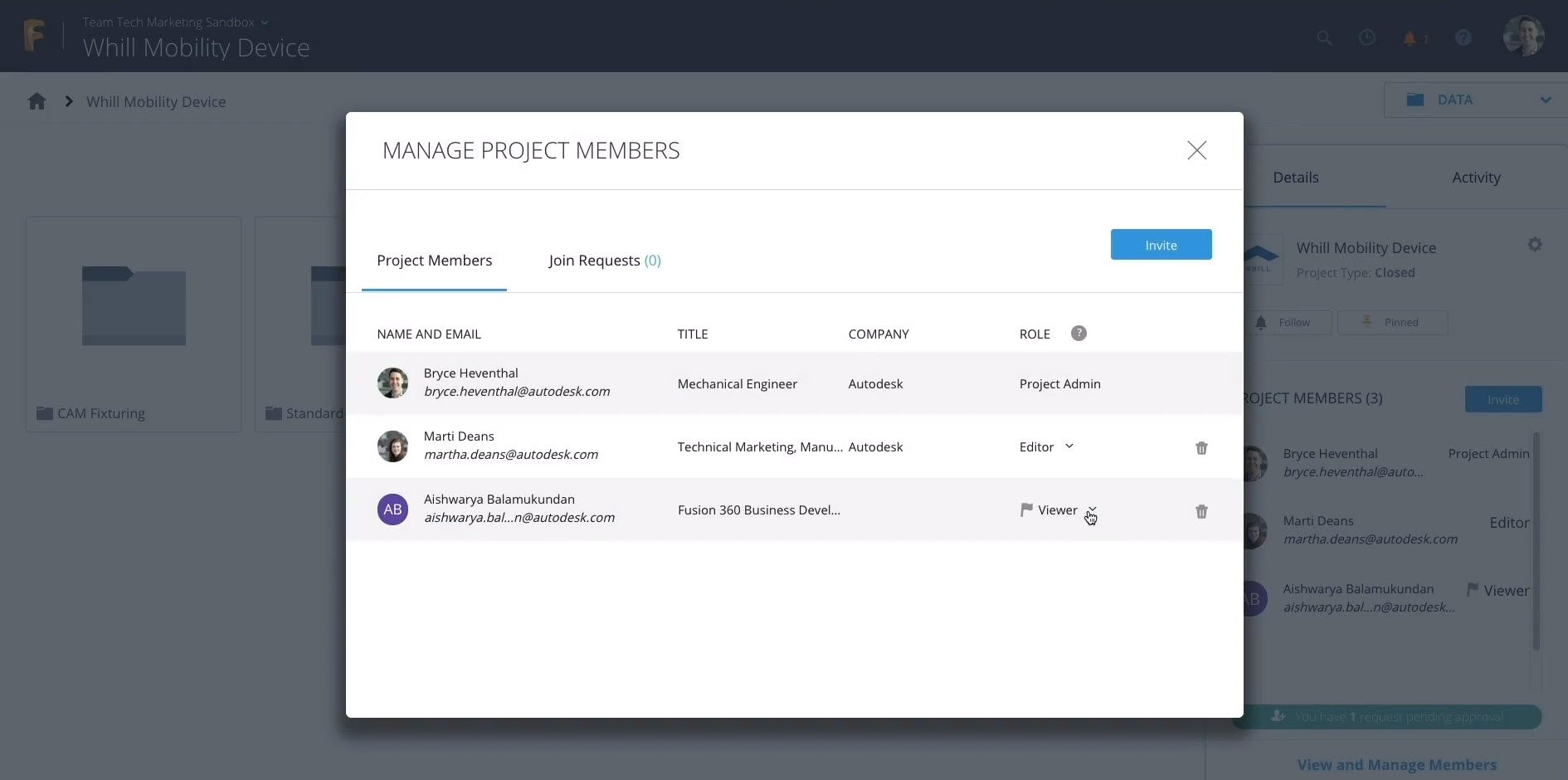 Global Share
Connect teams across various departments and locations, both internally and externally, using a single platform.
Commenting & Redlining
Capture and share feedback from any device, directly on the design using comments, redlines, and markups.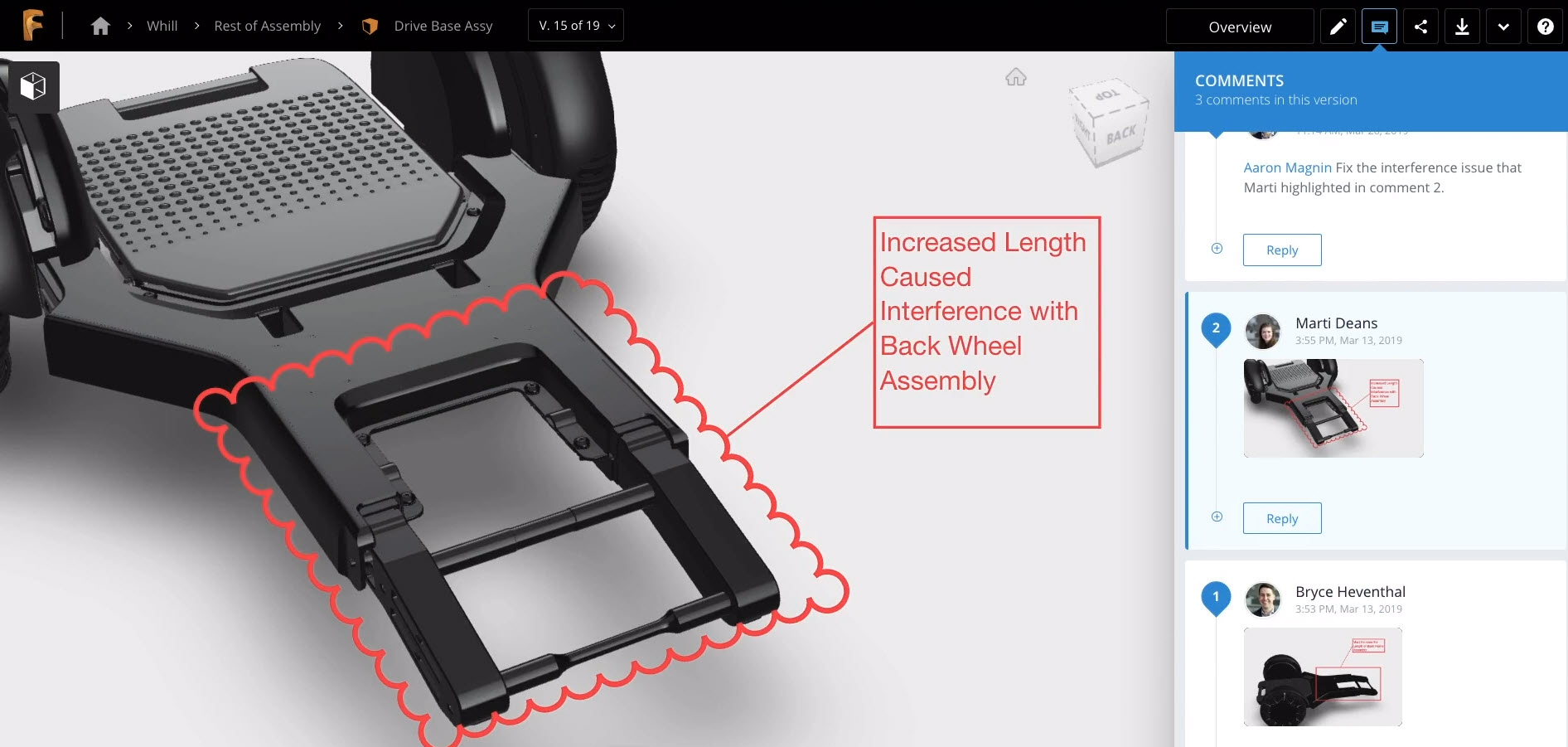 Unlimited Access
Access your data anywhere and everywhere, on any device. Continue working when not connected to the internet using offline mode..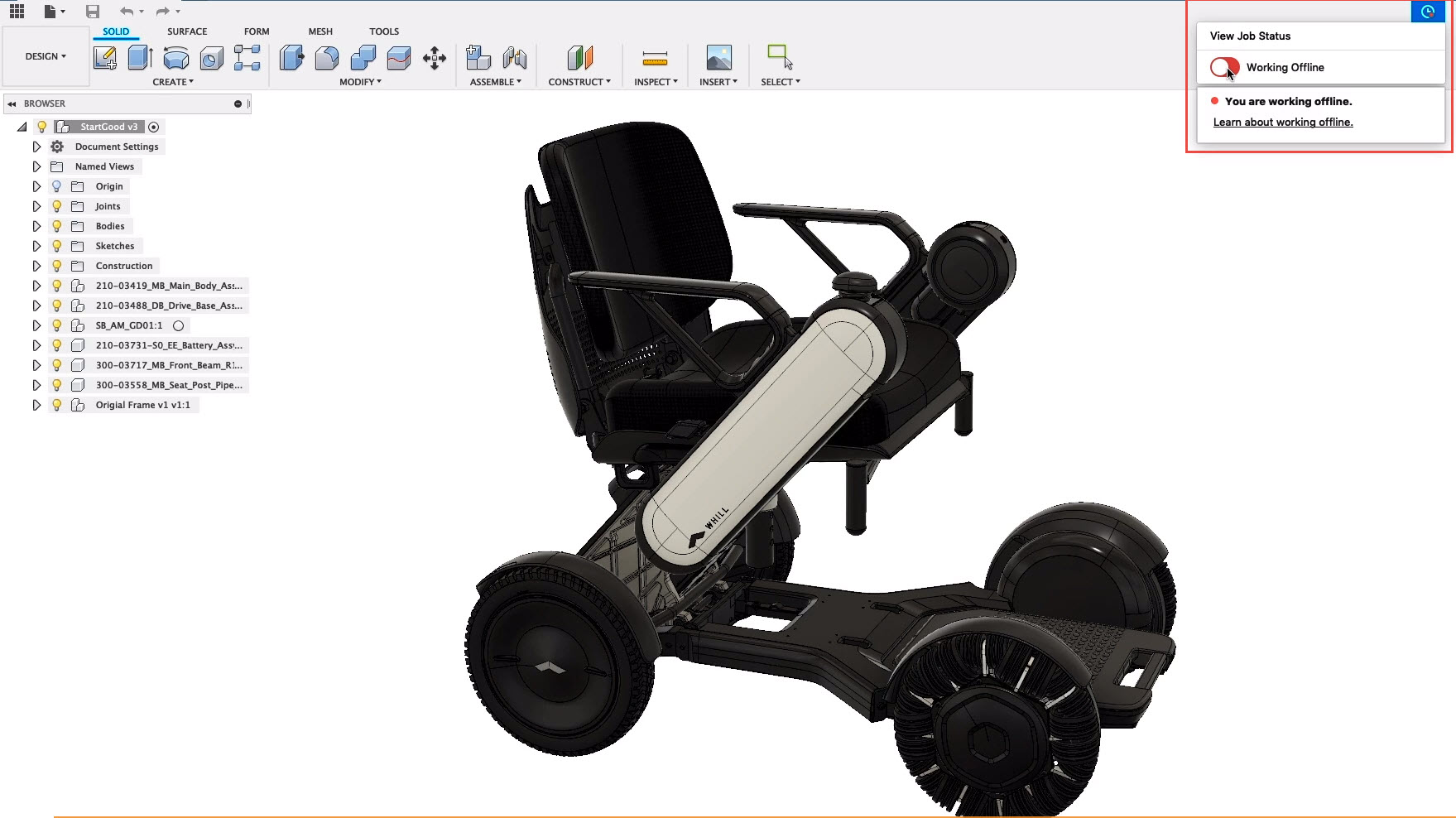 Team Participant
All data management features are included with every Fusion 360 subscription or can be purchased separately.
Add users to your environment for data management and collaboration purposes only with Fusion Team subscription.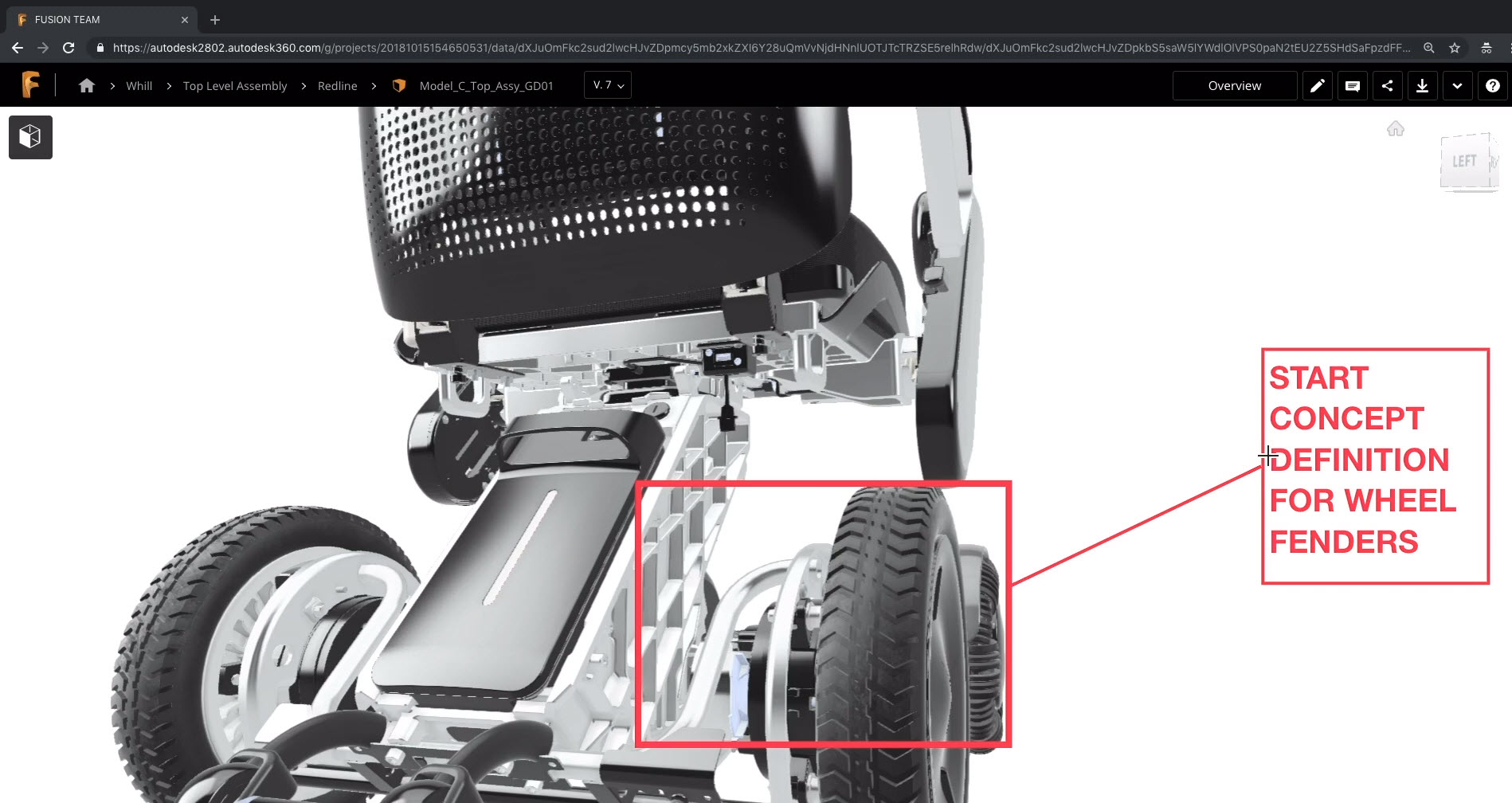 Public and Private Design Sharing
Shared links preview in a web browser, so any third parties can interact with a 3D model, even if they don't have access to a modeling program.
* These fields are required.