Test your designs to ensure they will survive real-world conditions.
Simulate your products digitally, reducing the cost of prototyping by using fully validated solvers.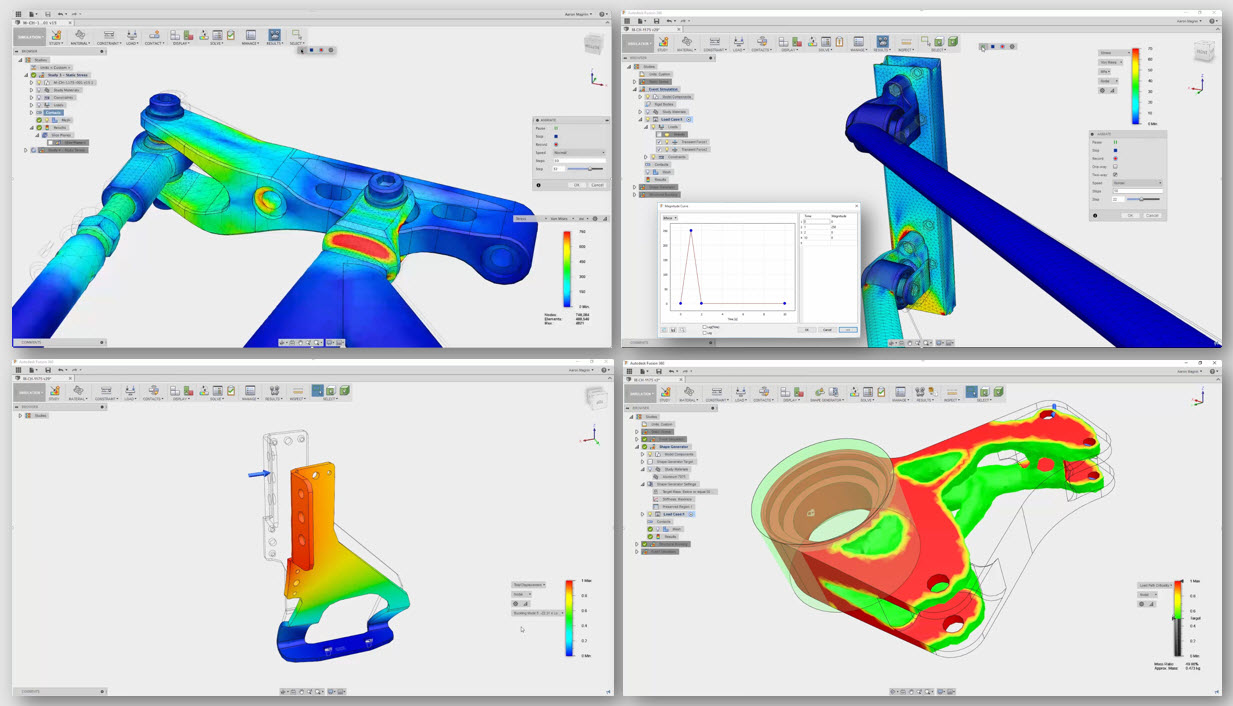 Using cloud credits, set up and analyze multiple tests quickly while eliminating the need for expensive hardware.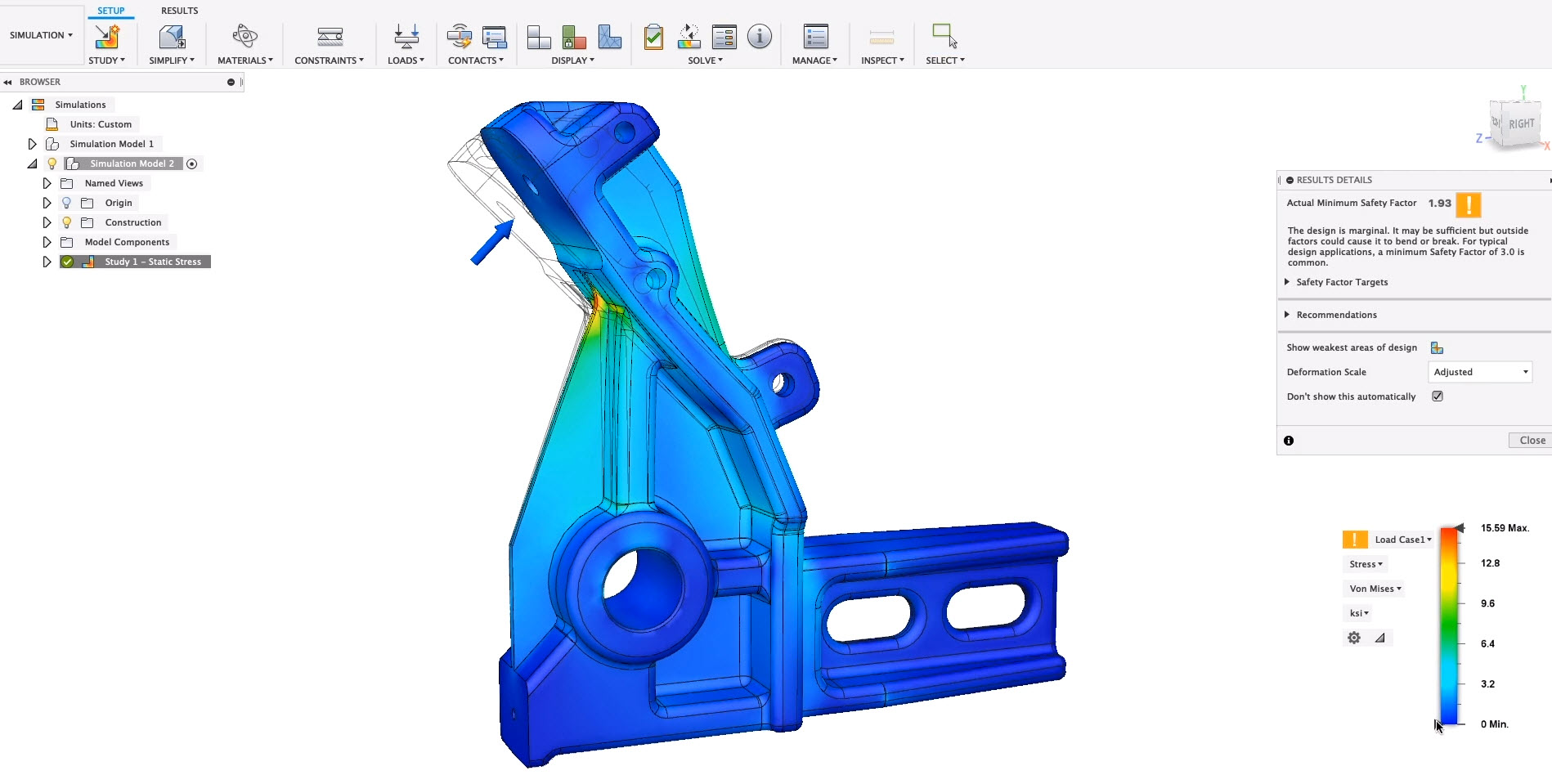 Study Breadth
Test for up to eight different failure criteria, including nonlinear, event, and many more.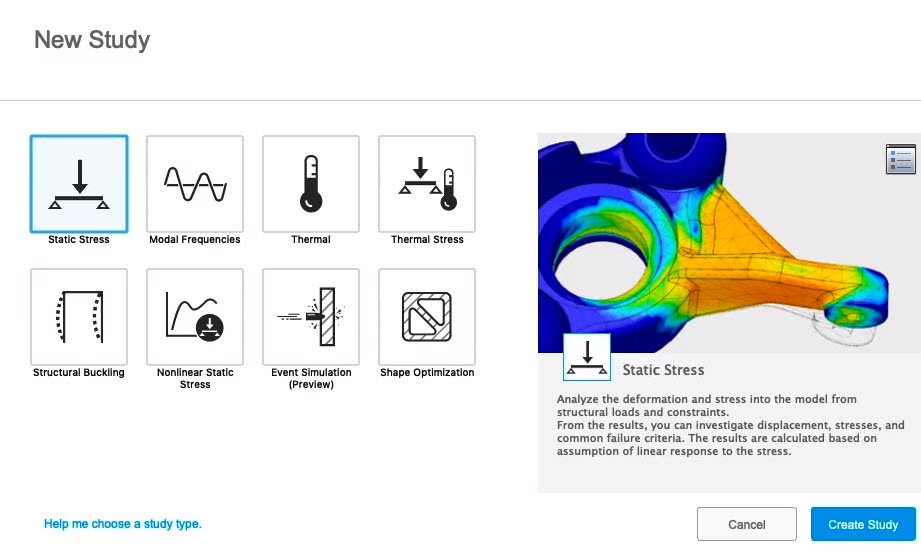 Compare results and easily visualize the benefits of design changes across 4 different iterations in a single, synchronized view.
Static Stress
Determine displacements, stresses, and other effects resulting from static loads on parts or assemblies.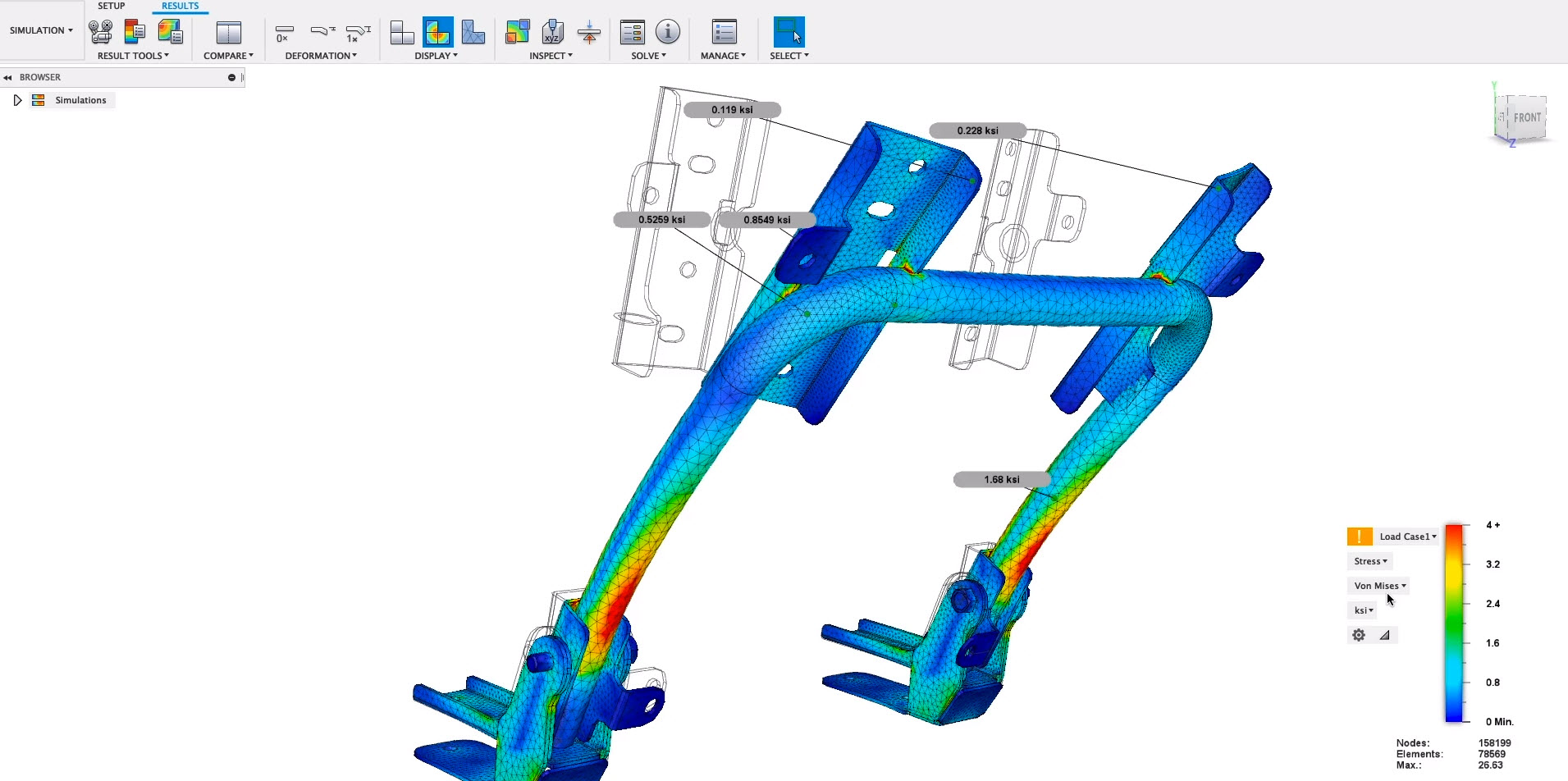 Modal Frequency
Avoid destructive vibration by understanding the natural frequencies of your systems.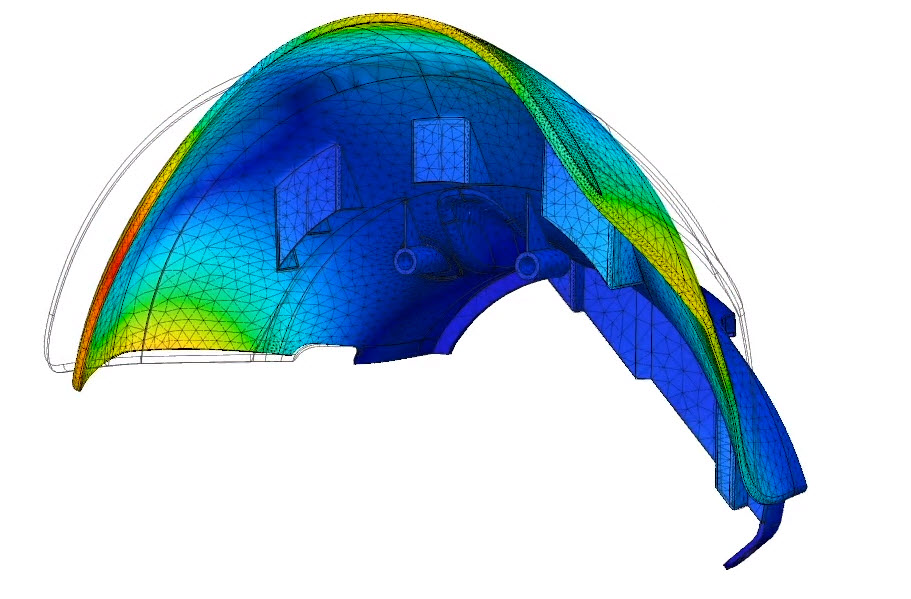 Thermal and Thermal Stress
Understand thermal distributions and how they interact with physical forces.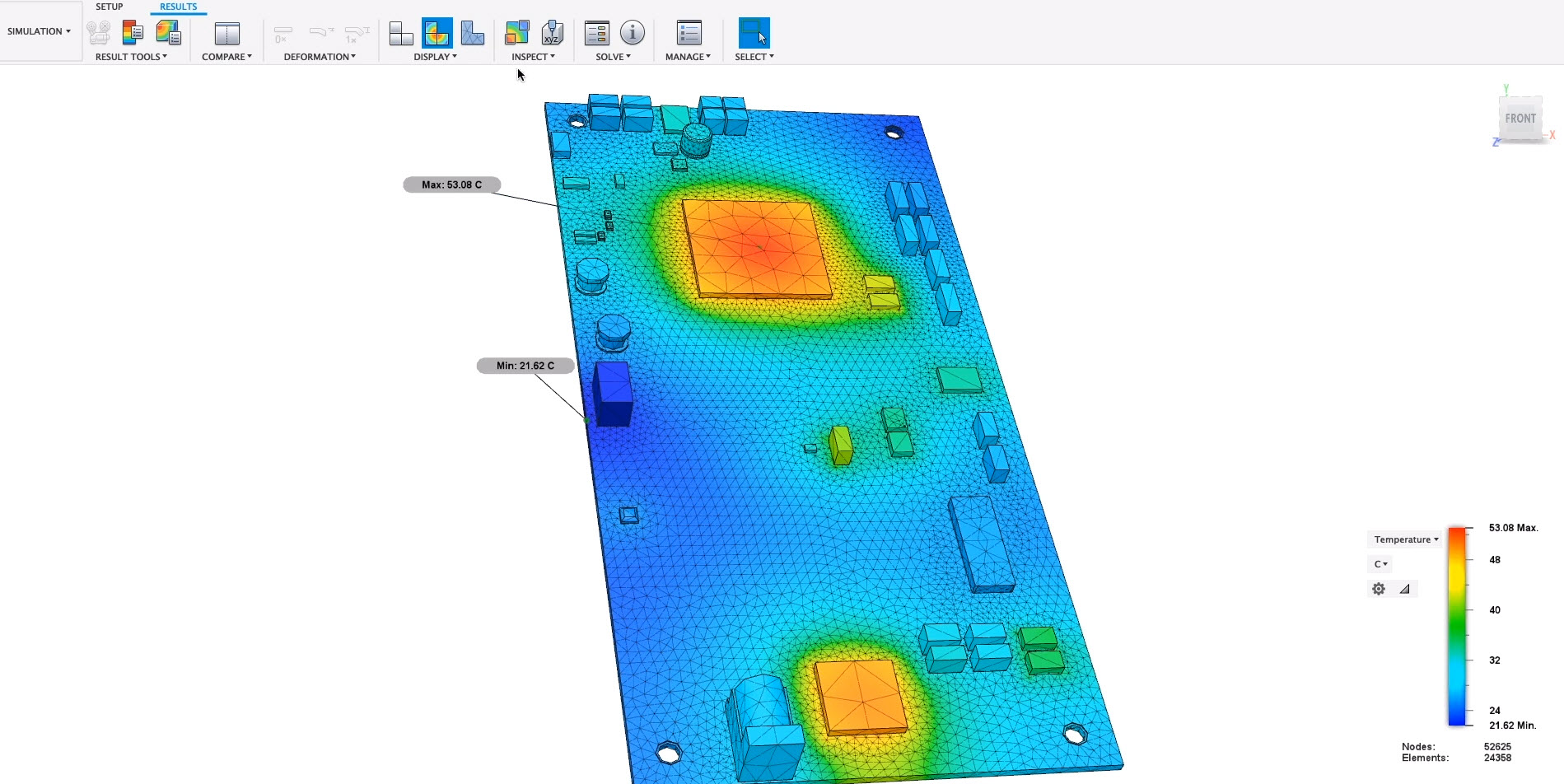 Buckling
Predict unexpected failure modes for slender members under compression using simulation.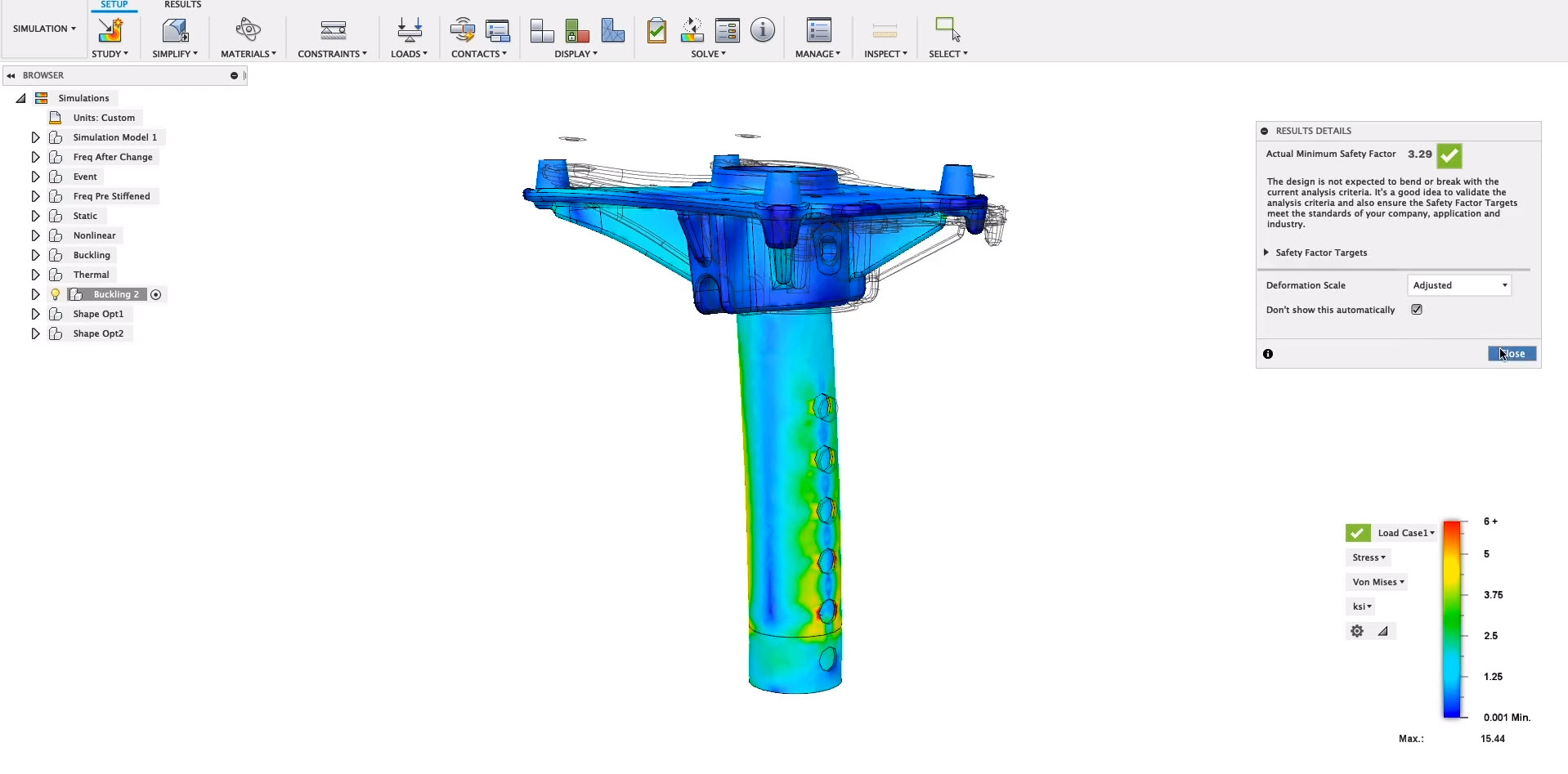 Non-linear Stress
Analyze permanent deformations and nonlinear materials of your design.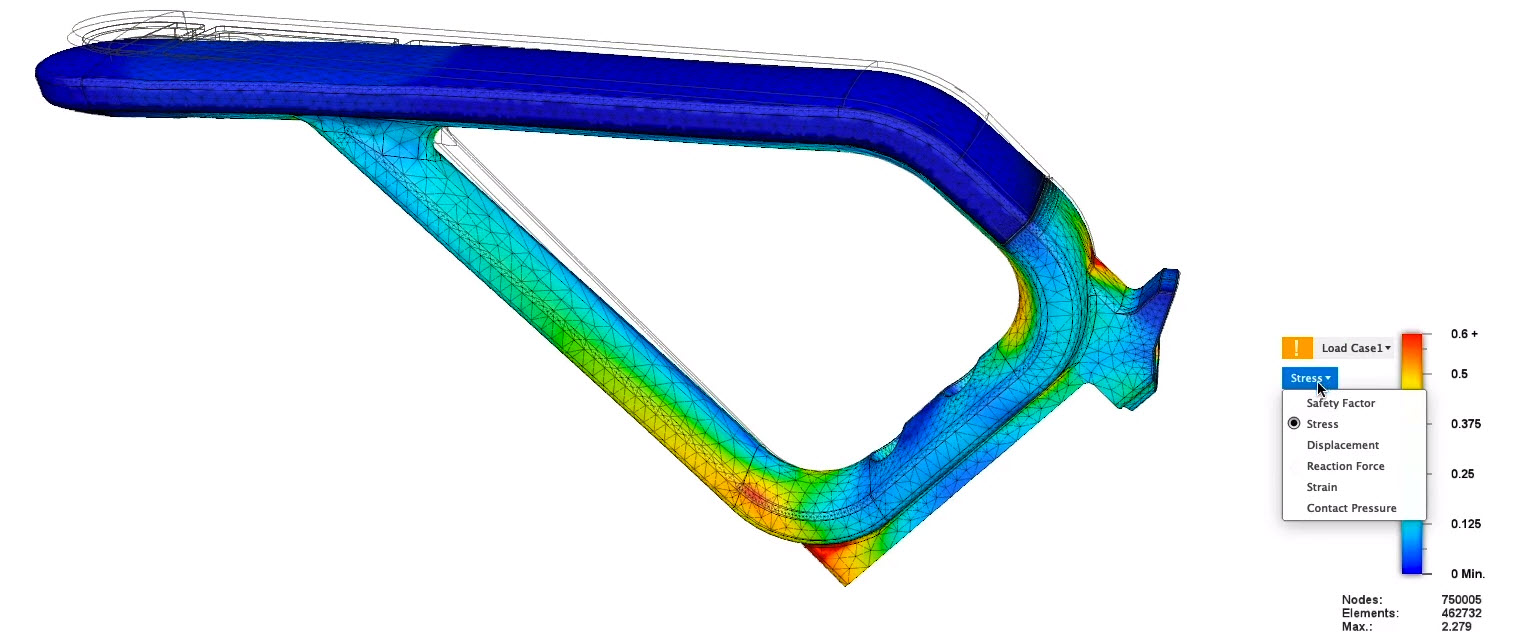 Event Simulation
Ensure your design will withstand various impact scenarios.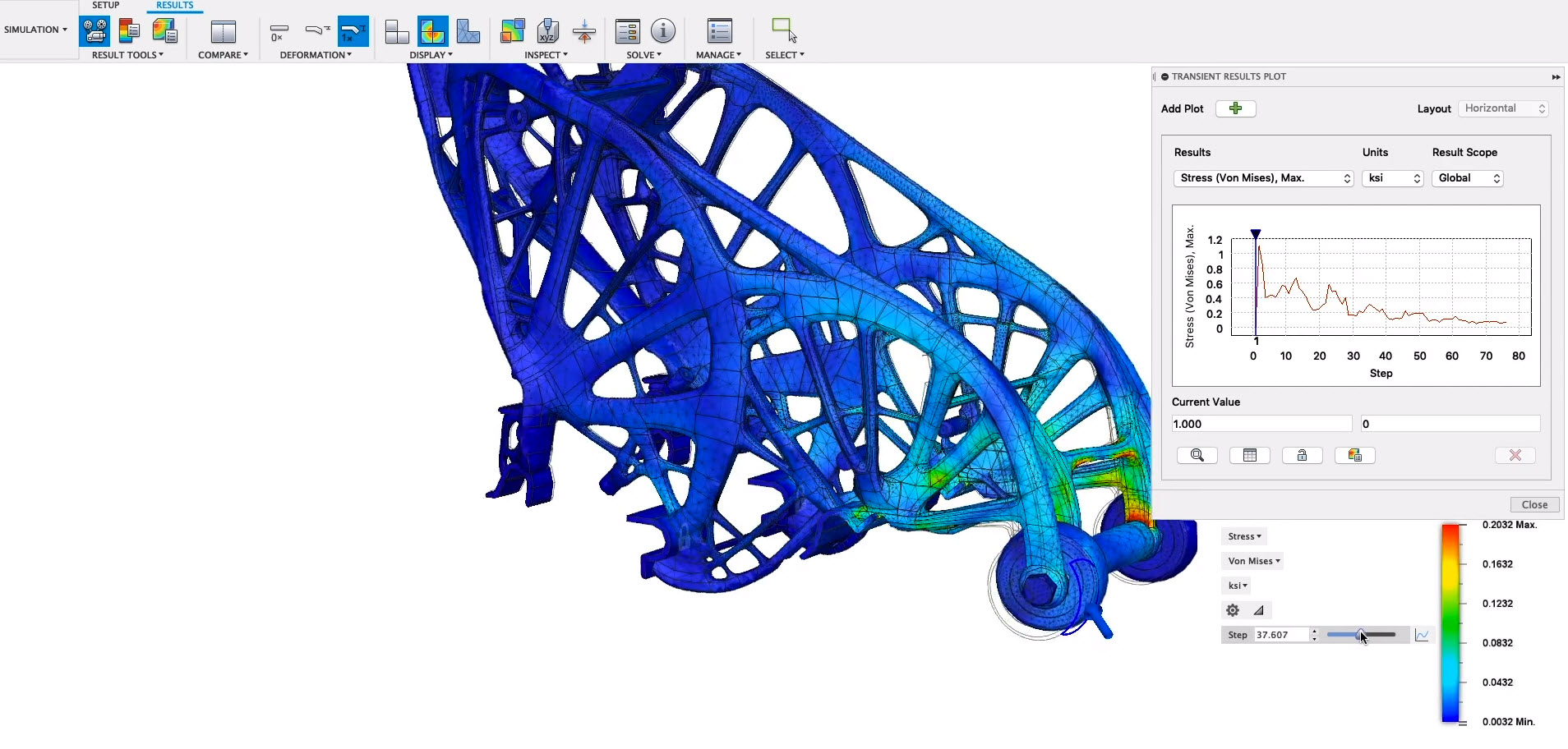 Simplify
Cut solve time or explore design changes specific to the simulation workspace.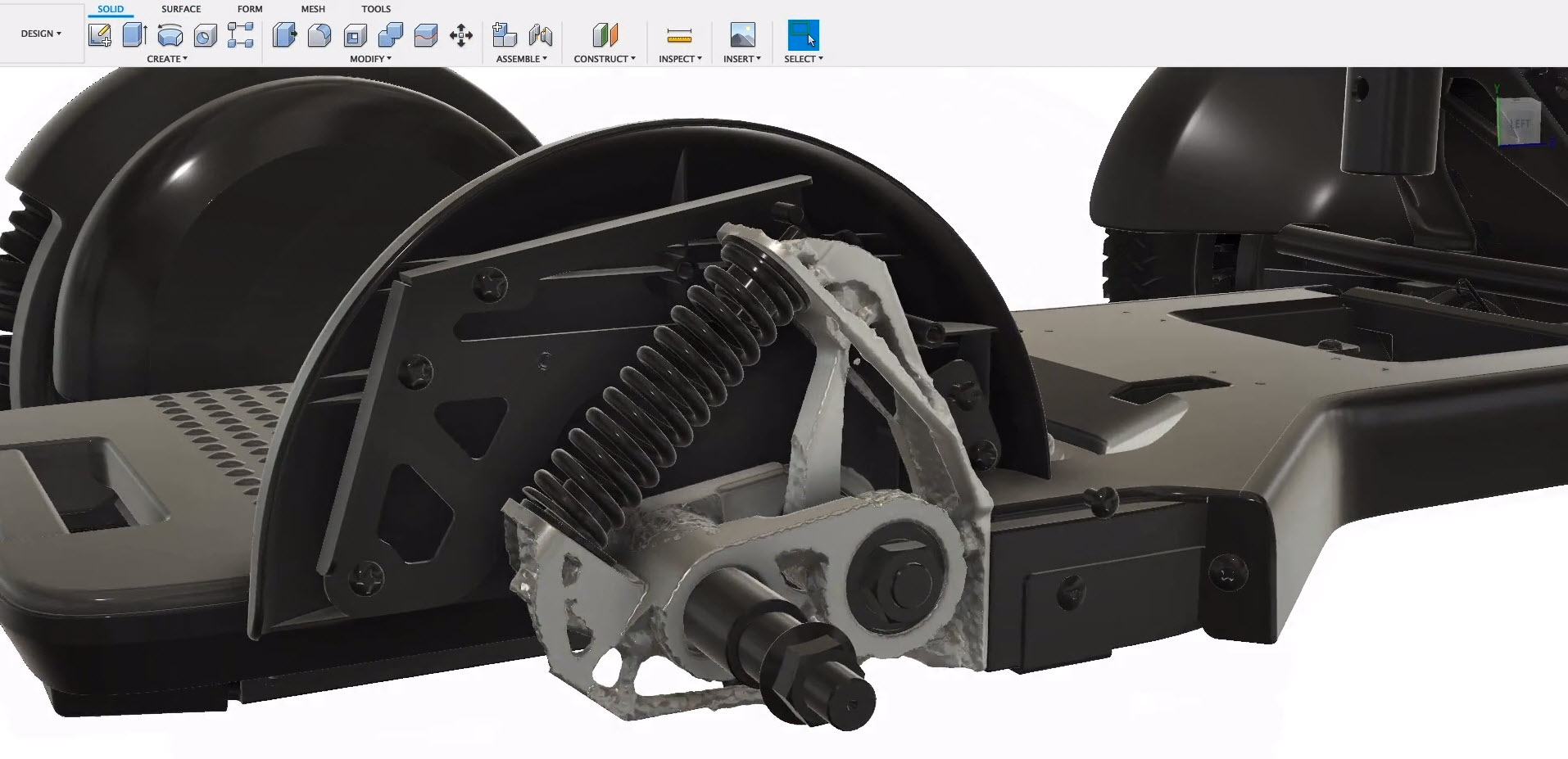 Shape Optimization
Identify unnecessary regions in your design for light-weighting, utilizing integrated simulation.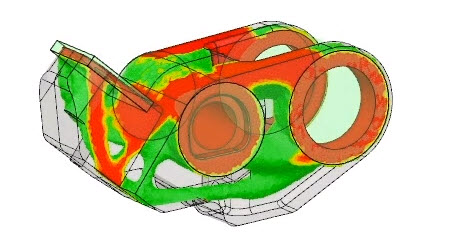 Let us demonstrate the benefits of Fusion Simulation
* These fields are required.